Auto accidents may be hazardous, damaging, and deadly. The collision may have catastrophic consequences, and the expenses might be considerably greater.
If you were wounded or a relative died due to an accident of a vehicle like a car, truck, etc., please contact our Pittsburgh Truck Accident Lawyers to put together comprehensive, step-by-step guidance on submitting car insurance claims. You'll have a better chance of succeeding in a subsequent case if you do it in the way mentioned below.
Call for Assistance or Rescue:
Call your law enforcement agencies and ask for an ambulance as well as the police. You will report the matter and inform the police of what occurred. Before leaving the site, make sure you have a signed affidavit. Even if you and everyone else affected in the collision seem OK and have no damages, it is always advisable to seek medical care. It's not like all injuries are apparent at first. Moreover, an onsite medical assessment may be used as evidence in the event of subsequent litigation.
Gather Information:
While you wait for the cops and medical team, ask other individuals involved in the crash for their identities, contact numbers, and additional relevant information. Make sure you gather the following information:
Your name, address, and phone number
Insurance information, such as the name of the business and the policy number
Identification numbers from driver's licenses
Vehicle descriptions and license plate numbers
The name of the trucking business, as well as any identifying information
The location or address of the accident
The name and badge number of the police officer
Keep conversations with other people involved in the crash to a bare minimum. Do not accept responsibility or apologize for the accident.
Collect Evidence:
Take pictures of all the cars involved in the collision, including the truck, if it is safe to do so. Take photos of the incident and anything else that may be used as proof in a later claim, such as:
Road damage or debris that might have caused the accident
The accident's location
Any damage to your car or other vehicles involved
Your ailment
Because the incidents are indeed fresh in your memory, you may also take notes and jot down any information that you believe is significant. For example, you might describe how the cars were positioned after the collision, what may have caused the accident, or what you observed the truck driver doing before the disaster.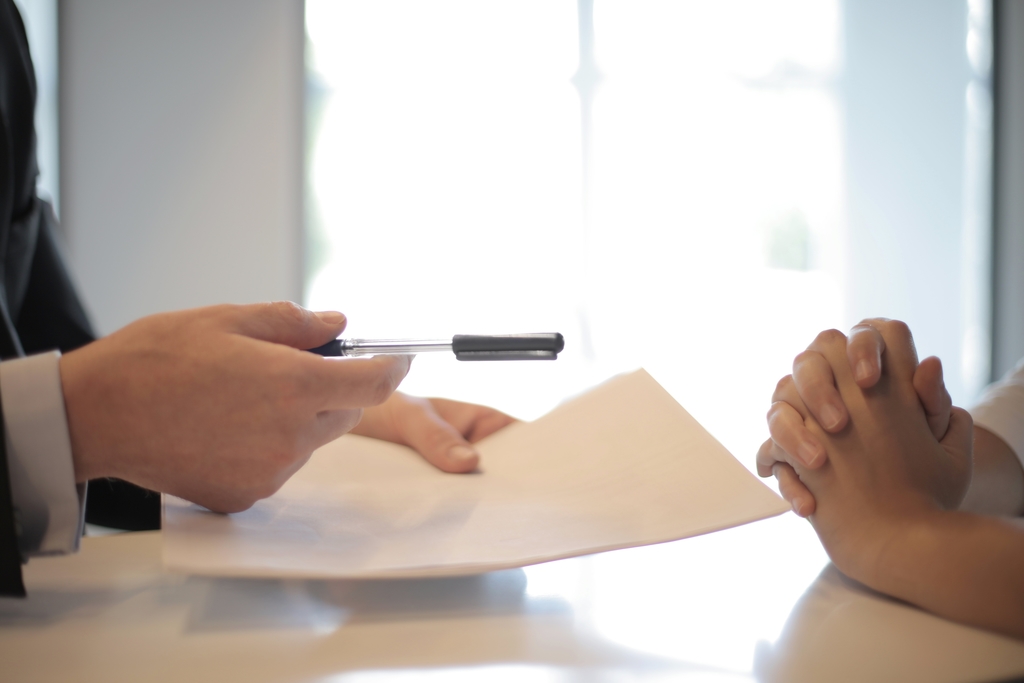 Make Contact With Your Insurance Provider:
Then, notify your insurance carrier of the accident. Your insurance provider will ask you specific questions, so be prepared to answer them succinctly and truthfully. Do not accept responsibility and stick to the facts, just as you should when dealing with the officials and other individuals involved in the accident. An insurance adjuster will most likely contact you shortly after the truck collision. Don't really sign something or accept a payout for the accident without first consulting with a lawyer. Once you sign, you might give up your right to sue.
If you have been injured in a truck accident, you could be wondering how truck accident settlements and lawsuits operate. Among the first things to keep in mind is that you might not have to file a case at all. Many claimants can get the necessary compensation without having to go to court. However, each situation is unique. If talks with the insurance provider do not work or they reject responsibility entirely, you may choose to sue the entity responsible for your damages.
Auto accident accusations and lawsuits are multi-tiered procedures that include the following:
Obtaining evidence to establish negligence and designate a responsible person for your loss or injuries
Going to investigate your accident to discover what caused it.
Submitting an injury demand letter while negotiating compensation with the defendant
Negotiating a settlement offer with the transportation company's insurance.
You might well be able to settle your lawsuit within a few days after the accident. However, the claims procedure and litigation may take months in certain instances. If you want to bring a case against a negligent person, you usually have two years after the date of the accident to do so. If you do not take action within this time frame, you may be unable to get reimbursement for your losses.
Request Auto Accident Claims:
You may be required to submit legal notice regarding injury when seeking reimbursement from the implicated insurance provider. This allows you to reveal the value of your damages, the impact on your life, and your plan to launch a lawsuit if your request is not met.
For several claimants, the process of recovery concludes there because they are enabled to get the necessary insurance coverage from the insurance agency. However, some insurance firms do not have the best interests of their customers in mind. If the insurance provider rejects your claim or gives you settlements that are insufficient to pay your costs, you may want to consider bringing your case to court.
Considering Filing Auto Accident Lawsuits:
Assume that you were hit by a tired driver while driving a vehicle for the purpose of argument. In such a case, responsibility may fall on the individual auto driver since they were the ones who caused the accident and their company if they were enforcing excessive delivery timetables. Insurance firms are not the targets of lawsuits. Complaints are filed against people who may be represented by the insurance company.
Before starting your case, all parties will engage in what is known as "discovery," a period in which the engaged legal counsel examines the facts of the case and gathers evidence. During this period, the plaintiff's and defendant's attorneys may share information on the accident.
You must do the following for your lawsuit to be successful:
Provide proof of fault and responsibility.
Show the magnitude of your losses.
Have a number that reflects the value of your losses on hand.
Make the case that the other person should be held financially liable for your accident-related costs.
Damages Recoverable in the Accident:
Now that you know the way auto accident settlements and lawsuits operate, you may have some concerns regarding the kinds of damages you may seek. Without initially meeting with you, it is impossible for our law firm to determine the worth of your financial and nonmonetary losses. However, you may be able to collect the following kinds of damages via an insurance payout or a court award:
• Medical expenses
• Wage loss
• Reduced earning potential
• Loss of property
• Suffering and pain
• Emotional harm
• Disability
An attorney can assist you in ensuring that you get your money back and that the insurer does not attempt to postpone payment. Consider calling a lawyer as quickly as possible after a vehicle accident. An accident lawyer can go through the facts of your complaint and evaluate its worth, as well as the time frame for obtaining compensation. Pittsburgh Truck Accident Lawyers can advise and assist you all through the truck accident claims procedure, ensuring that your rights are protected.