Pittsburgh Motorcycle Accident Lawyers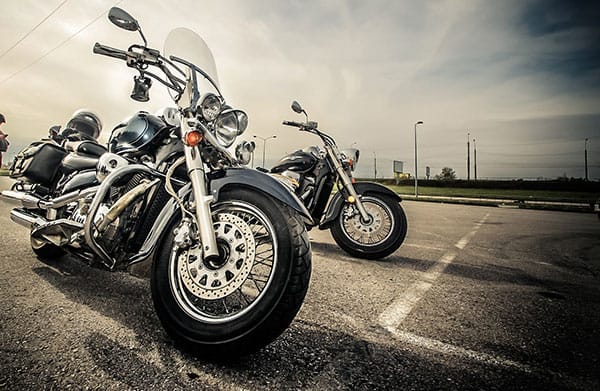 Like any other vehicular accidents, motorcycle accidents also have the same consequences but can also differ in some ways. Because there are of some factors that are unique to motorcycles and the actual motorcycle riding, the cause of the motorcycle accidents and the resulting injuries from the motorcycle accidents and the liability issues are different from a car accident.
In last year alone, there are over 3,000 motorcycles accidents that have caused about 180 fatalities and more than 3,000 injuries. A motorcycle accident can be fast, but the consequences are dire. Sometimes the resulting injuries can be debilitating and sometimes can alter your life.
Why Hire a Pittsburgh Motorcycle Accident Lawyer?
In Pittsburgh, if you or your loved one is involved in a motorcycle accident, the lawyers will help you with your case and take care of the paperwork, do the insurance run-around, and meeting the deadlines for you to concentrate on getting well. There are no fender benders when it comes to accidents involving motorcycles. It is also better if the lawyer respects motorcyclists and have a longstanding relationship with the community. If you or someone you love is injured in an accident, attorneys can help you get the compensation you deserve.
Common Cause of Motorcycle Accidents in Pittsburgh, PA
Motorcycle accidents can happen for many reasons. Even every crash is unique, it must be investigated to understand the cause of the accident.
Here are some of the leading cause of motorcycle accidents:
Drunk Driving
Driving under the influence (DUI) or commonly called drunk driving is one of the leading causes of motorcycle accidents. Drunk driving has claimed thousands of lives each year, and motorcyclists are no exception either. There are stringent laws that are in place to prevent this practice, but still motorcycle drivers have to face them on the road. These drunk drivers are not only endangering themselves but everybody they are sharing the road with.
Speeding
For many decades, speeding is the leading cause of the majority of motorcycles accidents in the US. Yearly, speeding is responsible for many injuries and deaths on the road. Despite all the efforts to curb speeding, the negligent drivers are still breaking the laws and putting their lives and the lives of others on the road at risk. You can be a victim of an accident due to the poor choices of another driver.
Unsafe Changing of Lanes
Many of the motorcycle accidents are caused by dangerous changing of lanes by drivers. Traffic law dictates that the driver should be driving only within the limits of their designated traffic lane. However, many drivers want to get ahead. To do this, they weave in and out of their lane without the use of their blinkers. When drivers reckless change from one lane to another, they are causing a significant threat to other motorcycle drivers.
Being involved in an accident because of the negligent actions of another driver can make you feel overwhelmed and helpless. This situation is especially true if you are recovering from an injury while trying to get your life back. You should not be facing the wrongdoers and their insurance company alone. Let experienced lawyers who are knowledgeable and skilled do the work for you in these difficult times.
Types of Claims from a Motorcycle Accident in Pittsburgh
Motorcycles a smaller than other vehicles like passenger cars, vans SUVs and other vehicles. Its size can make it hard for other motorists to see their presence on the road and often lead to an accident. Another reason why motorcycles are prone to accidents is that they don't have the protective features of a car. The only defense that the motorcycle drivers has is their helmet, the leather jacket and their pair of gloves. Accidents, even at low speed, can lead to many devastating consequences.
There are many types of motor accident claims that Pittsburg motorcycle accident attorney can handle, including:
Amputations of fingers, toes, limbs, and arms
Back injuries
Injuries resulting in broken bones
Burn injuries
Crush injuries
Dismemberment
Eye injuries
Facial injuries
Foot injuries
Neck injuries
Lesions of the spinal cord
Although no amount of money can change the amount of tragedy that you and your family had endured, you don't have to suffer financially because of the negligence of others.
When you have injury attorneys by your side, they will take care of all the issues that are related to your legal claim or wrongful death lawsuit and assist you in getting compensation for the following:
Funeral and burial costs
Medical bills
Punitive damages
loss of wages
loss of companionship
By hiring lawyers, they will take care of everything from collecting vital evidence and reviewing the case with experts on the field, answers the legal questions and even cover the upfront cost to make sure to protect your interests and make sure that you received the compensation that is rightfully yours.
Liability in a Motorcycle Accident
The liability in the majority of motorcycle accidents is governed under the law of "negligence." A person is deemed negligent if he or she behaves carelessly or thoughtlessly and as a result, causes injury to others. The driver must use extra care to avoid causing injury to other drivers, motorists, pedestrians, and passengers that they will encounter on the road.
In motorcycle accidents, it can be the driver of another truck or car that is negligent. The negligence can be something that the driver is not supposed to do like by failing to do the necessary precautions.
Elements of the Negligence Claim
There are four elements in claiming under the negligence clause:
The plaintiff must be able to show that the driver is extremely careful when driving.
The defendant was not careful.
The defendant caused the injuries of the plaintiffs
The plaintiff suffered losses or was injured.
Hire the Best Pittsburgh Motorcycle Accident Attorney
If the motorcycle crash injured you and your loved ones due to the carelessness and negligence of others, then you need to get legal assistance fast. In Pittsburgh, you can get a free and confidential consultation with a motorcycle accident lawyer.