Get the Help You Need After a Slip or Fall Accident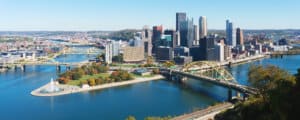 Have you been injured in a falling accident? A premises liability accident can happen to anyone. Slip and falls can result in minor injuries or very serious injuries. Have you ever been a victim of a severe fall which could have been prevented? A lot of severe injuries that result from slip & falls include; paralysis, spinal code injuries, broken bones and more.
The numbers of Americans harmed in accidents might be surprising.  Annually, about more than one million Americans are involved in slips, falls and trips that can be prevented. Unintentional injuries, which include slip and fall accidents, are also the leading cause of death for people age one to 44 and the fourth leading cause of death for all age groups. Pittsburgh has one of the highest counts of work injuries and fatalities. That is why legal firms or attorneys are accessible to victims for such preventable injuries. These type of injuries can be extremely debilitating. It cause major havoc in your life. In Pittsburgh, slip and fall injuries are among the top causes of serious personal injury
An unanticipated fall can be a little bit destructive and may result to injuries. When a property's owner neglects premises liability law and makes your loved one suffered, you need to take appropriate legal actions for a fair recovery. Don't hesitate — speak to a qualified attorney today.
Even a seemingly small accident can have serious consequences including:
Brain injury
Back and spinal cord injury
Fractured or broken bones
Death
What Does Pennsylvania law say?
The Pennsylvania law demands that property owners and managers take control over the comprehensive safety of their properties. This is according to premises liability law which permits injured victims to get compensated over any personal injury caused by premises.
Most property owners and managers don't follow the required steps to minimize the risk of severe injuries. Our lawyers are available to ensure that you are compensated for any injury according to law. They represent people who have suffered from falls either due to a cracked pavement, faulty handrails, a peeling carpet or a hole in the floor.
As one of the professional law firms we are available to act as a strong voice for you in the legal case. An authentic premises liability claim must always be handled by our attorneys. Statements from professionals, damage proof and a strong presentation of the appropriate evidence indicating the criticality of your injury. They are the main constituents of your claim.
If you get an injury from a slip or fall while at work and you are entitled to worker compensation, file a claim hiring a professional lawyer or law firm.
Our Attorneys Make Sure Victims
Get Compensated
With this purpose in mind, Pittsburgh Injury Lawyers represent victims who have sustained injuries from properties around Pittsburgh such as;
Failure to get rid of snow or ice
Failure to inspect your property
Torn carpets
Slippery floors
Inappropriate lighting
Any lawyer or law firm around Pennsylvania is able to help you get sufficient compensation for injuries such as; Medical expenses, lost wages and any expenses tied to your accident.
On the whole, the Pittsburgh Slip and Fall Lawyers are available to help you through litigation and settlement negotiations.
Don't pay for someone else's neglect. People who own business or properties must be held responsible especially if the accident could actually repeat itself and causes injury to another person. So, it is advisable to speak directly to our experienced lawyer or law firm and get the right legal support.
The slip and fall attorneys understand how annoying and painful it is to be a victim of a severe accident. They believe that any person who causes harm to others either by sheer oversight or inattention should be held accountable for his or her actions. Most especially if it is someone else's life or health is at risk.
What's more, we will give your case the personal attention you deserve.
Common Slip and Fall Injuries
Neck and back injuries
Spinal cord injuries
Broken hips and/or pelvis
Torn ligaments and tendons
Sprained ankles
Broken bones
Joint dislocations
Muscle, tendon, and ligament sprains and strains
Internal bleeding
 Paralysis
Traumatic brain injuries
Carpel tunnel syndrome
Concussions or more serious traumatic brain injuries (TBI)
Experienced Legal Representation by A Professional Law Firm
Most property owners deny responsibilities, especially after an accident. They instead blame the victim. This forces victims to hire experienced lawyers to get compensation. All in all,our attorney can resolve your particular legal issue faster and better. To sum up, we will use all the knowledge to get you the compensation that you deserve.
Overall, we do every thing possible to get money for your injuries. Our slip-and-fall accident claim attorneys can negotiate with insurance companies while you take the necessary time to heal.
Our slip and fall lawyers have helped people receive full and fair compensation for:
Lost income
Medical expenses
Rehabilitation costs
Emotional and mental distress
Temporary and permanent disability
Construction Site Injuries
Our attorneys will also help you get compensated on sustained injuries gotten from construction sites. They handle cases For example:
injuries from cranes,
injuries from hazardous appliances,
scaffolding,
defective safety harnesses.
Slip and falls can happen almost anywhere. Our Attorneys have handled claims for victims who have died or sustained severe injuries due to slipping and falling in construction sites. So, speak with our experienced Pittsburgh lawyer today
However, our goal is to get the maximum compensation you deserve.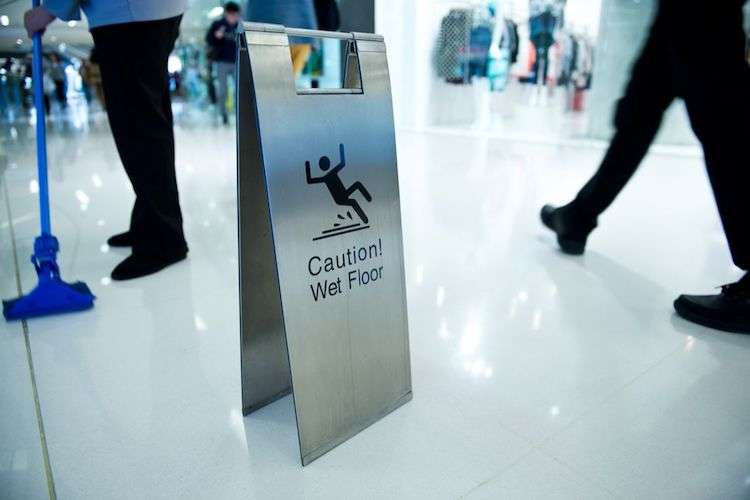 We'll Help You Get Your Life Back On Track
Apart from construction sites' slips and falls, compensations have been done on injuries from other properties.
Such properties include:
Fell at a car dealership
Tripped at a casino
Slipped at a gas station
Tripped in my apartment
Tripped at a department store
Slipped at a grocery store
Fell at a school
Slipped at a hospital
Slipped at a fast food restaurant
Fell in a hotel
Slipped in a parking lot
Tripped at a restaurant
Fell in an apartment building
Fell on a slippery sidewalk
Tripped on uneven pavement
What steps should you take to help determine if you have a viable slip and fall case?
Firstly, If you take all the photos at the time.
Second, report the incident to a manager.
Third, take down the names and numbers of witnesses.
If you need medical attention, get it immediately.
Finally, If you can, see if the problem is addressed right away.
Contact A Professional Slip and Fall Lawyer
If you are a victim of an injury from a business or property, you have the right to hold the owner accountable for your condition. Ensure that you contact a highly experienced Pittsburgh Slip and Fall Law Firm or Lawyer. Above all. we can help if you have been injured due to a slip or fall at work.
To be able to file an insurance claim, you need to show that:
The owner or renter had a legal obligation to you to make the property safe The owner fell short in fulfilling that obligation
You suffered harm as a result of the owner's actions.
These are only a few issues that a lawyer will analyze when investigating your case.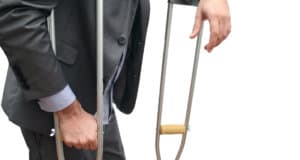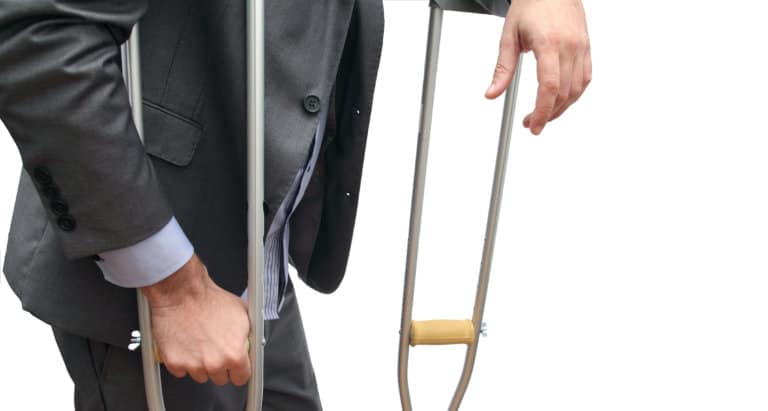 "Slip and fall lawsuits empower you to recover compensation for your injuries and hold negligent property owners accountable"
About five percent of slip and fall victims suffer some type of bone fracture, the NFSI reports. Falls can also prove fatal, particularly among older people. Falls are the second leading cause of injury-related death for people between the ages of 65 and 84 and the top cause for those 85 and older, according to the NFSI.
Case Settlements by An Experienced Attorney
Sometimes your Pittsburgh lawyer will help you settle with the diligent party or the insurance company. If the value cost of a lawsuit will exceed the amount of money, you will be settled. And your lawyer or law firm will advise you to come into a settlement agreement with the defendant. As I have said, Slip and fall claims are complex, and they're not easy to win. Without a doubt, you need a lawyer who is up to the challenge and knows how to handle these difficult cases.
Some conditions have to be met if the owner of the property is considered to be legally responsible for the victim's slip and fall injury. These conditions include;
Either the owner or an employee caused the slip or fall which lead to injury or they were aware of the danger but failed to fix it.
Either the owner or the employee was not responsible for taking up that initiative to correct what he or she knew would be dangerous.
What you should do after an injury?
First, you will need to seek Medical attention. Make a thorough inspection of the area that caused your injury to be sure of what caused your accident. So, its very important you look for any witnesses who were there during the incident.
If there are witnesses that were present during the incident, be sure to take down their contact information so that you can be able to contact them later. It's better to note down the following;
Name
Address
Phone Number
Their Residence
Place of work
In addition, Pittsburgh Slip and Fall lawyers are available all around Pennsylvania to help you get the justice you deserve. Property owners are always advised to make their properties safe for their clients and visitors to avoid any type of Injury. So, Contact our one of our attorneys today and get the maximum compensation for your injuries.
At last, Slip & fall claims depend on evidence. So you need to prove that someone else's actions caused your injury. Don't worry, our Pittsburgh Slip and Fall Lawyers are here to make it right. What's more, we'll help you get the money you need to recover, pay your medical bills, and make up for the time you lost at work.
CONTACT US COMPLETELY FREE (412)301-3497