Pittsburgh Back Injury Lawyer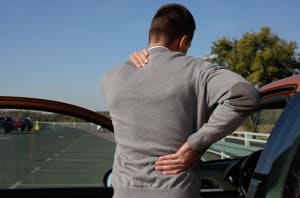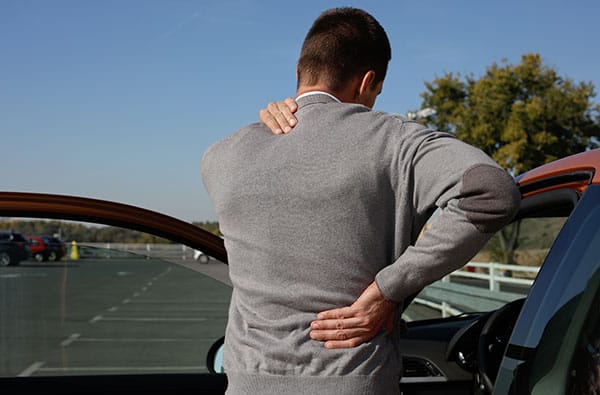 Accidents can happen anytime and anywhere. Some accidents would be of the minor kind from which you would be able to recover from quickly. But, in certain cases, even trips and falls could affect you seriously. This could happen when you suffer from a back injury. Similarly, injury in a car crash and an accident in the construction site you have to accept the fact that you would take a long time to recover. It could be quite serious that you might not be able to return to the kind of work you were involved in before the accident. This might sometimes pose a problem in supporting your family financially? However, when the accident is a result of the gross negligence of others, the Pittsburgh back injuries attornies will be very helpful in letting you know as well as protect your right and get you the compensation you deserve too.
Back injuries
Since back injuries could range from simple, mild to serious injuries and this could affect or injure the spinal cord in some way it could take a long time to recover. Most of the times 100% recovery could be doubtful as well. However, there is no doubt that fractures in the backbone, spondylosis of the bone, disc prolapse and even nerve damage around the spinal cord area could affect your functioning in a serious way and may also involve chronic pain.
Types of back injuries that are common in case of accidents include
Back strains
Lumbar strains
Thoracic strains
Damage to soft tissues
Damage to muscle ligaments and tissues owing to whiplash
Spinal fractures that might lead to bladder issues, numbness and muscle weakness as well as compression fracture too.
Herniated disc injury including bulging, ruptured and slipped disc.
Spinal stenosis
Spondylolisthesis
Bruised, cut, lacerated or severed spinal cord.
All these injuries would involve huge financial outlays and setbacks in the form of medical expenses and loss of pay. Pittsburgh Injury Lawyer would ensure that you get the compensation you deserve. They do this by working with the insurance company of the person whose negligence resulted in the accident or by negotiating with the person directly. If you are worried about how to pay the lawyers fee at this juncture, the good news is that you have Pittsburgh back injury attorneys who work on a contingency fee basis. This means you need to pay the fees only after they get compensation for
you.
Compensation and why it is important?
Back injuries can be debilitating in the form of severe pain and stress during the recovery period. Depending on the injury, it might affect your functioning partly or completely for the rest of your life. This means that it could have an impact on you as an individual in terms of cost of medical treatment, surgery or related expense, scan and MRI expenses, post-hospitalization expenses which could include rehabilitation program charges and special care and nursing expenses, etc. This could be a financial burden on the family. Filing a lawsuit at the right time and providing the right documents to substantiate your claims is very important to ensure that you get compensated adequately. Hiring the services of a lawyer, especially, one who is adept in dealing with back injury cases would help reduce your personal financial losses to a large extent and help you recover without the stress of having to bear the financial burden in the form of medical expenses as well as the loss of pay during the period.
Hiring a lawyer
There is no dearth for lawyers. But, it is important for you to choose the right lawyer or lawyers firm to ensure that you get the compensation and at the same handle the process smoothly to ensure that you get the right compensation and at the right time. The professional expertise of the attorneys would go a long way in reducing your mental stress.
The tips for choosing the right injury lawyers in Pittsburgh includes
Experience- It is quite common for people to choose an inexperienced lawyer to handle back injury cases. Most of the times they do this fearing the expenses that would be involved in hiring the services of a lawyer or a law firm that has experienced lawyers on board. but, this is indeed one of the stereotypes you have to erase from your mind. this is
because you can now get the services of an experienced lawyer because there are a number of lawyers with experience who are working on a contingency basis. His means that you need not have to pay anything upfront. They would claim a fixed amount or a certain percentage of the compensation that they get for you by failing the lawsuit. While hiring the services of experience will ensure the right compensation, choosing an inexperienced attorney could be the greatest gamble you are taking. That too, at a crucial juncture.
Reputation- You have certain lawyers and law firms that have been enjoying a better record than others in dealing with the injuries cases appropriately and getting their clients the compensation they deserve. It would do you a world of good to choose such a lawyer or law firm to deal with your case.
Communication- Once you have hired the services of an attorney to deal with the injuries case, it is not necessary for thepersonal lawyer to talk to you every day. But, it is indeed that the communication channel is open between your lawyer and yourself for you to convey what you think is relevant for the case which you have not said before. Similarly, it is important that your lawyer, even one who works on a contingency basis to keep you informed about the happenings of the case and how it is proceeding at regular intervals.
Objectivity- It is important that the attorney or a law firm you are hiring is objective and focussed. It means that they should not make false promises regarding the amount you can claim as compensation and at the same time must not be in a haste to settle your case hastily for a lower compensation without proper negotiations.
Get legal help at the earliest to ensure that you get the compensation in case of injuries and are saved from the stress of having to meet out huge medical expenses.