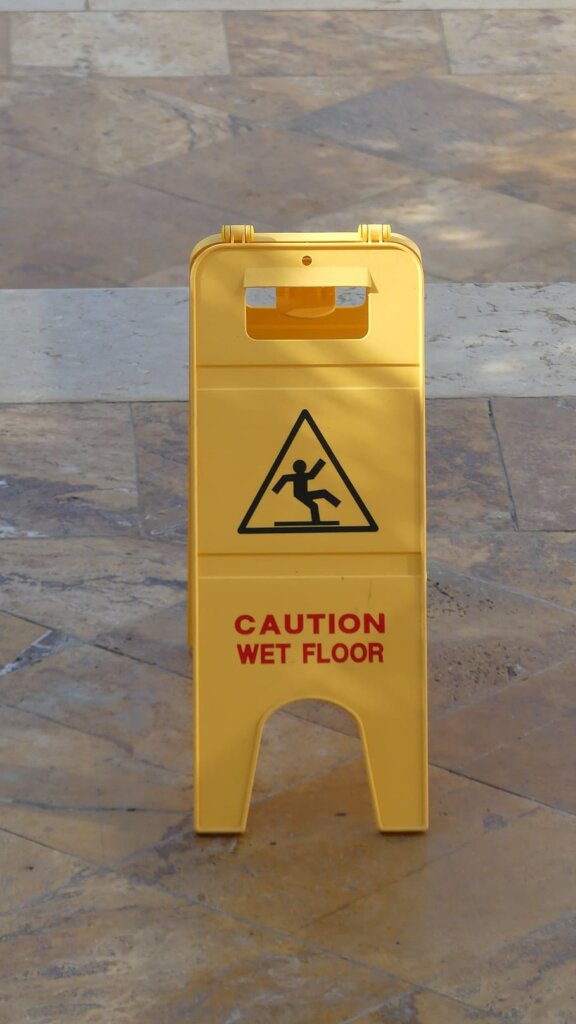 Slips and falls are one of the most common types of accidents happening at businesses. These accidents can change your day, your month, and even your life. The injuries caused due to slips and falls can be quite devastating. Slip and fall injuries can happen to anyone. Slip and fall accidents can cause mild to severe injuries. The majority of slip and fall accidents that occur in businesses are caused due to negligent property owners. Let's have a look at the detailed information about slip and fall accidents at businesses.
Facts & Statistics About Slip & Fall Accidents
Over 1 million people go to the emergency room every year for a slip and fall accident
The average cost of a slip and fall is approx. $40,000
Approx. 5% of slip and falls involve broken bones
Approx. 1/3rd of adults over 65 fall every year
Slip and fall is one of the common causes of injury for people of all ages
Falls are the most common cause of brain injury and hip fractures
Medical bills for slip and fall injuries are approx. $34 billion every year
Only 2% of slip and fall cases go to a jury trial
Where Do Slip and Fall Accidents Happen?
It is advisable to recognize that slips and falls can happen anywhere and at anytime.
Department Stores- When department stores experience wet floors, they should install caution signs up to warn customers for their safety. If the signs are missing, customers are more likely to slip or fall.
Casinos- Most of the people walk around casinos with drinks in their hands. If they spill drinks on the floor and the staff doesn't notice, other individuals walking around the space are likely to slip and fall injuries.
Grocery Stores- Water is one of the biggest culprits in the grocery store for slip-and-fall accidents. Slip and fall accidents occur in grocery stores when items are left out in the aisles.
Hotels- The most common slips and falls in hotels are related to the equipment in the hotel. Whether you slip on the pool deck or fall due to a leaky pipe in the bathroom, it is the responsibility of hotel management to prevent those accidents.
Restaurants– It's common for food items to end up on the restaurant floors. When these spills are not cleaned up properly, individuals are more likely to slip or fall.
Common Causes of Slip-and-Fall Accidents Happen in Businesses
Improper snow removal
Improper ice removal
Leaving debris on the floor in walkways
Supplying insufficient lighting
Providing unstable stairs
Injured in a slip and fall accident due to someone else's wrongful act in Pittsburgh? It is important to hire one of the professional personal injury lawyers. Having a professional Slip and Fall Lawyer in Pittsburgh by your side, you'll receive the right settlement for your claim.