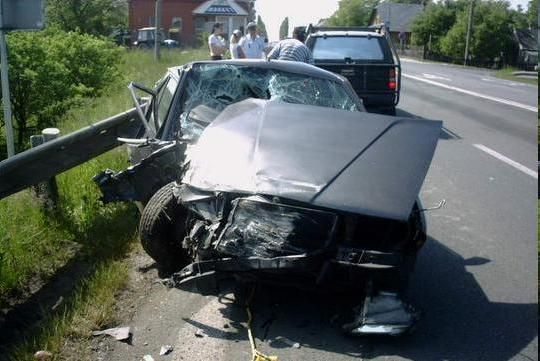 It's no secret that cars provide convenience to everyday transportation. But they can also cause pain for victims of car accidents. There are several causes of car crashes. More than 1.3 million people die in car crashes all over the world every year.
Common Causes of Car Accidents
Distracted Driving
Speeding
Drunk Driving
Texting
Wrong-Way Driving
Tailgating
Reckless Driving
Car Defects
Drowsy Driving
Weather Conditions
Road Hazards
Running Stop Signs
Animal Crossings
Night Driving
Teenage Drivers
Tire Blowouts
Is It Worth Getting A Car Accident Lawyer? The answer is YES!
Ways an Attorney or Law Firm Can Help
Communicate With the Insurance Company for You
After a car accident, you may receive calls from insurance companies. They will try to push you to settle for less compensation. Insurance companies are highly trained at negotiating insurance settlements. It's difficult to handle them without experience. An attorney or lawyer will represent you in front of the insurance company and negotiate fair settlements for you.
Prove Liability for Your Injuries
It's not easy to prove that someone's negligence caused your accident. An experienced personal injury attorney can get the evidence to show who is liable for your injuries.
Helping You Understand What You Deserve
Insurance adjusters focus on the best interests of their company. They try to save the insurance company's money. Lawyers help you obtain the maximum possible compensation for your injuries. Experienced lawyers do everything to make the complex process of filing a claim as simple as possible for their clients. They understand what you are going through after a car accident.
Negotiate a Fair Settlement
Insurance adjusters fight for their best interests. Car accident lawyers regularly negotiate with insurance companies and focus on the best interests of their clients. By having a professional injury lawyer by your side, you'll obtain the compensation you deserve.
Representing You in Trial
Majority of the personal injury claims settle outside court. If you didn't get a fair settlement at the negotiation stage, you should file a claim and take your case to trial. An experienced attorney will represent you in the trial.
If you or your loved one has suffered a car crash due to someone else's negligence in Pittsburgh, go for legal assistance. Talk to an experienced Pittsburgh attorney or lawyer! A professional law firm or lawyer will help you get the appropriate settlement for your physical, mental, and financial loss.