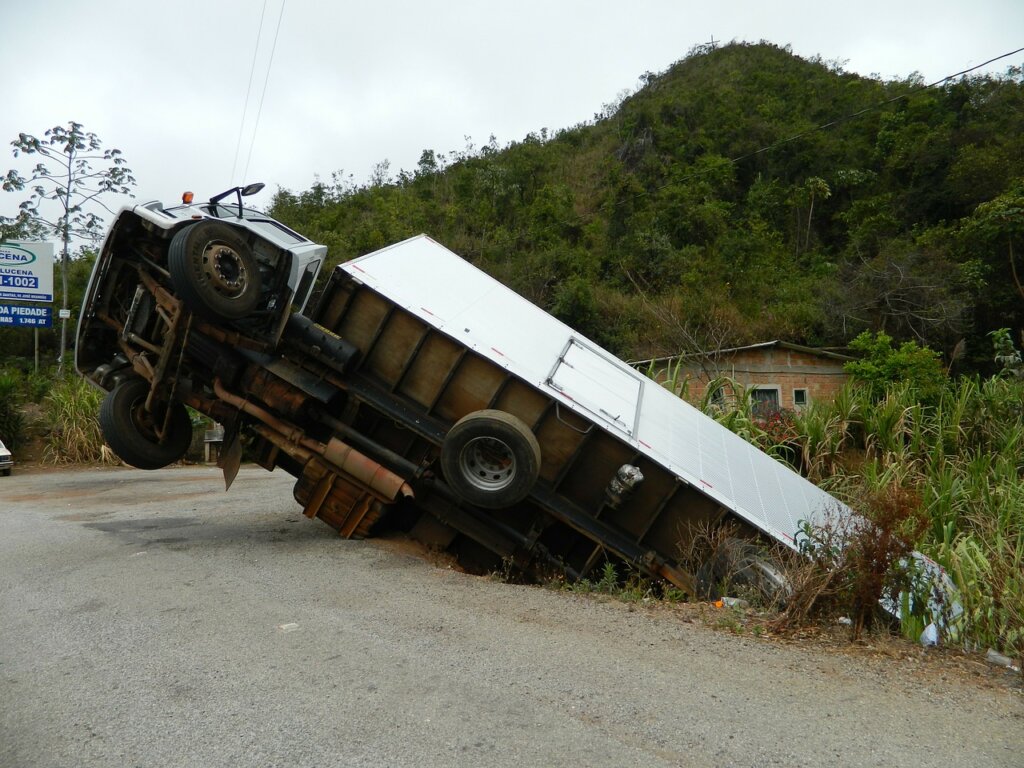 Trucks carry all goods consumed in the United States. These are a common sight on the highways in this country. With the increase in traffic, trucks pose a devastating danger due to their large size. The victims of truck accidents face numerous fatal injuries. If you or your loved one is injured in a truck accident due to someone else's negligence in the U.S., find one of the leading attorneys or lawyers to receive the compensation you deserve
Most Common Types of Truck Accidents in the United States
Rollover Accidents
Many scenarios that lead to a rollover truck collision. Speeding, steep inclines or declines, tripping on an object on the road or trying to correct a trailer can result in such accidents. A driver may lose control of the truck in that scenarios and can slide and roll over onto its side.
Jackknife Accidents
A jackknife accident happens when a truck driver slams on the brake, causing the trailer portion of a truck to skid.
Rear-end Collision
Rear-end accidents are among the most common type of collisions involving large trucks Due to large trucks, rear-end collisions can cause fatal property damage and injuries. Sometimes, it may also lead to the loss of life. A drowsy driver may have slower reactions that prevent him from avoiding an accident.
Underride Accidents
Underride accidents are an extension of truck rear-end crashes. These accidents are one of the most dangerous types of truck accidents and happen when a smaller vehicle hits the back of a truck, causing the small vehicle to go underneath the rear trailer.
Common Injuries Caused By Truck Accidents
Traumatic brain injury
Broken bones
A crushed chest
Burns
Paralysis
Back injury or damaged spinal cord
Herniated discs
Muscle injuries
Ligament tears
Serious cuts
Updated truck accident statistics in the United States
Approx. 123,918 large trucks were involved in non-fatal crashes in 2008.
About 49,084 large trucks were involved in injury crashes in 2008.
Approx. 2,609 large trucks were involved in hazmat (HM) placard crashes in 2008.
About 68% of all fatal truck accidents happen in rural regions.
More than 50% of all fatal truck accidents occur during the day
About 80% of all fatal truck accidents occur on weekends.
The majority of large truck crashes occur when the weather is clear.
Large trucks are more likely to be involved in a fatal crash than that of small vehicles.
About 700 truck drivers and their passengers are killed each year.
An average of 11 people die every day in truck accidents.
More than 100,000 people suffered injuries in truck accidents in 2012.
27% of trucks were found to have brake problems
3% of trucks were found to have tire problems
You or your family member has been injured in a truck accident due to someone else's negligence? Talk to a professional attorney or lawyer to learn about your legal options. Don't wait to hire a professional Pittsburgh Truck Accident Lawyer or law firm.