You've driven through a well-marked, well-lighted, and safely constructed highway construction site. What happens when additional factors come into play?
Not all car accidents are the responsibility of another driver. Hazardous roads and highways may endanger your life. When streets are steep, narrow, or feature dangerous bends, drivers need sufficient signs to alert them and avoid vehicle accidents. You are entitled to damages if you are harmed in a vehicle accident caused by hazardous circumstances.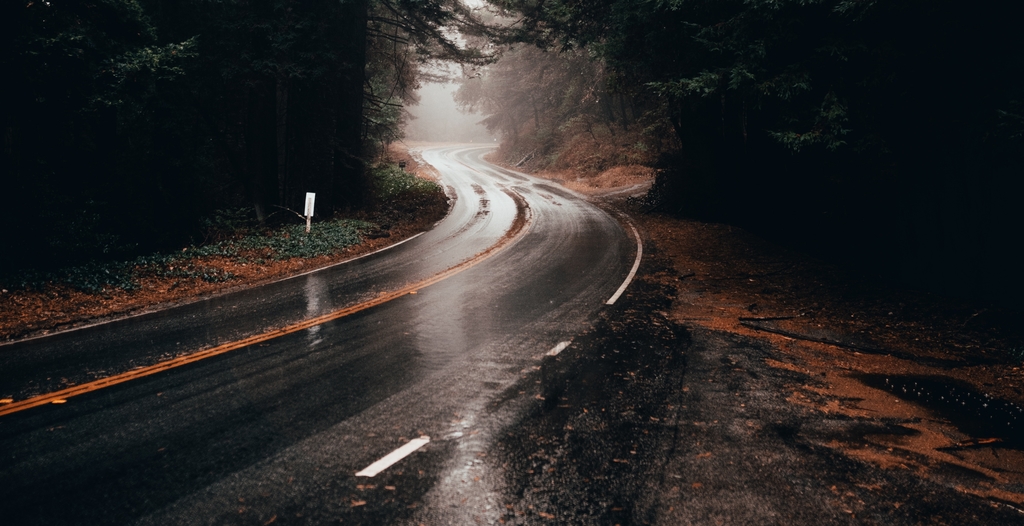 Pittsburgh Personal Injury Lawyers P.C. can explain how you may defend yourself and your families in the aftermath of a vehicle accident in the region.
Pittsburgh's Most Dangerous Roads:
On hazardous roads and highways, car accidents are more common. As per the Pennsylvania Department of Motor Vehicles, 377 roads in the state are considered particularly hazardous, with 33 of these high-crash sites located in Pittsburgh. Here is a summary of some of the most dangerous roads and highways:
Frankstown Road in Penn Hills ranked first on the list of the most hazardous roads, with 77 crashes and three fatalities in the last five years. Many of the incidents are blamed on speeding, and some locals have even sued the local authorities for greater enforcement of speed restrictions in the region.
Route 28 is contending for the title of the most hazardous road in the Pittsburgh region, with 147 injury-causing incidents during the last five years—though there were fewer deaths on Route 28 than on Frankstown Road during that period.
According to WXPI, Pittsburgh's Fifth Avenue has had 131 accidents in the last five years, ranking it among the city's top three most hazardous roadways. Despite having more incidents than Frankstown Road, it was not ranked first because few of those accidents were deadly.
Saw Mill Run Boulevard (road in the town of Saw Mill Run):
According to a Department of Transportation study, Saw Mill Run Boulevard has the highest rear-end collisions in the state. Over five years, the region had 188 incidents, the majority of which were rear-ended collisions.
Pittsburgh's Roads And Signage Issues:
The majority of car accidents in Pittsburgh occur on state highways and municipal roads. Numerous bridges and roads are poorly built and maintained, which often contributes to car accidents. A few of the most frequent problems are as follows:
Roads may be devoid of stop signs, traffic lights, and other warning signs that alert vehicles to potentially hazardous circumstances. Dangers include unclear construction zones and faulty traffic lights.
State and municipal governments have to maintain roads in excellent shape. Uneven pavement, drop-offs, cracks, or irregularities on the road all enhance the possibility of an accident happening. In these cases, the organisations in charge of maintenance may be held accountable for the destruction of property and injuries.
Sometimes roadways are just poorly designed. Intersections, abrupt bends, naturally crowded locations, and other problems like water run-off may all contribute to hazardous driving conditions. Government authorities must build good highways and roads for vehicles.
Drivers cause many car accidents, but faults on the roadway are often to blame. In this situation, you might have to demand damages from government bodies and other groups responsible for the road's upkeep and management to pay expenses such as medical bills, lost wages, and pain and suffering. Getting a lawyer will be an important choice.
What Role Can An Attorney Play in a Dangerous Road Accident Case?
Car accidents happen for several reasons. Many of them are the result of careless or reckless conduct. Following a fatal accident, a skilled attorney can act as your legal advisor and champion. Your lawyer will create a solid case for you and battle for reasonable financial compensation.
Although obtaining compensation will not alleviate the pain of losing anyone you worry about, it will help most of the stress caused by the tragedy. It would help if you did not have to deal with financial pressure at this challenging time.
Some of the Costs Involved with Deadly Road Accidents:
After a loved one is killed in a car accident, you may face both short-term and long-term costs and damages. These are some examples:
• Medical expenses: The cost of operations, hospitalisation, and medicines may be too expensive.
• Funeral and burial fees: It may go into the hundreds of dollars depending on the kind of ceremony and interment.
• Loss of financial resources: If you rely on your loved one's income, healthcare insurance, and other economic advantages, the loss of such assistance would be very stressful for you and your family.
• Loss of human connection: The unexpected disappearance of a dear one is heartbreaking. Being alone and uncared for may be harmful to your physiological, psychological, and emotional well-being.
• Suffering and pain: Bereavement affects all aspects of your life, including your capacity to work and attend to other responsibilities. You may be susceptible to a range of physical, psychological, economic, and social issues resulting from your pain.
A car accident lawyer may also assist you in obtaining compensation for family and friends who were injured in the incident. Damages to spouses or children are often recoverable in addition to the damages granted to the injured person. Your automobile accident lawyer will clarify whether or not compensation goes to your spouse or children
How to Know If you Have a Personal Injury Case Following a Car Accident?
If you were harmed in a car accident caused by someone else's carelessness, you might be able to file a legal claim. Even if the circumstances of a collision are unclear to you or you are unsure who caused the incident, if you have been hurt, contact an injury law firm for a free case assessment to determine whether a car accident lawyer may assist you.
Insurance consultants are trained to mislead you by saying the wrong things in a signed affidavit after a vehicle accident or by having you sign a fake statement. Remember, the adjuster's sole objective is to give you the least amount of money possible to maximize their company's profits.
The attorneys at Pittsburgh Personal Injury Lawyers P.C. provide consultation, so you have nothing to risk by describing how you were hurt and understanding how the law relates to your particular case. Click here to speak to one of our legal professionals today.