Dealing with personal injury due to someone else can be stressful and traumatic. It can impair your ability to function full-fledged, hinder your regular income and emotional well-being, and trouble your family. If you ever get a personal injury due to someone else, Personal Injury Lawyer Pittsburgh can be your best aid. They not only help you with the best consultation but also help you have the best settlements. Regardless of it, there are times when your lawyer may deny your request to take a case.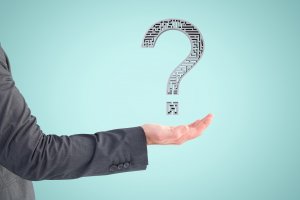 The Compensatory Amount
Most lawyers work on a no-win, no-fee basis, while others have a fixed rate for their hours and the case difficulty. If your injury is not much and offers you a small sum as a settlement – they may let your case go off. On the other hand, if the sum is too large, it may come with the need for extensive research and a strong party on the other end. Both of these reasons can be valid reasons.
The Time and Win Investment
Law firms and lawyers come with their timeline of functioning on a case. Many prefer short cases with an easy win. The amount of time a lawyer will have to spend on your case also affects their response of acceptance or denial. If the suit is too complicated and can take time with an uncertain winning probability, the lawyer may not pick your case.
The Statutory Limit
Every injury case comes with a limit of representation in the court. If you have exceeded the statute of limitation, the lawyer can deny your request. Lawsuits with exceeded time for claiming the compensation is good as nothing. It is a clean loss and a wrong choice. Hence, they go without it rather than fighting before the judge.
The Case Drawbacks
A law firm checks on the case liability before fighting for you. They check for the possibility of a win, the available evidence, and hear your say on it. They understand when the case is reliable and when it is uncertain. If the suit has any possibility of your indirect or direct involvement in the injury, they take their steps back.
The Injury is Too Minor!
Your attorney will check on your injuries and give it a thorough inspection before settling the claim amount. If your damage is too minor in terms of hospital and medication bills and emotional and physical loss, they may drop your case. You may never know when it is enough for a claim, so getting their free consultation is the best way!
Attorneys work hard in a case and ensure to bag the win. If they say no, there is a valid reason from their side. Whenever you face a no from the lawyer for your injury case, never forget to ask why. Understand the reason for denial, and you may have your answer. Visit any Personal Injury Lawyer Pittsburgh, and you will never see them shove you off for invalid reasons. If the case can benefit you, they will always be by your side!