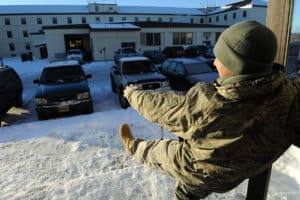 Slips and falls can happen anytime and can lead to serious injuries such as head injuries, broken bones, sprains, and lacerations. Millions of people in the US seek medical treatment for slips and falls. Slips, trips, and falls are considered as the most common causes of compensation claims at workplaces.
Common Causes of Slips
Wet surfaces
Bad weather conditions
Torn or slippery rugs
Uneven flooring
Step stools and ladders
Lack of housekeeping
Common Causes of Tripping
Poor lighting
Unclear walkways
Torn carpeting
Uncovered wires or cables
Uneven walking surfaces
Common Facts About Slips and Falls
Slips and falls are one of the top leading causes of death in the United States.
Slips and falls account for 20 percent of all worker's compensation costs.
Over 70 percent of slip and fall accidents occur due to uneven flooring and slippery staircases.
Slips and falls cause more than 80% of all fractures among elderly people.
55 percent of slip and fall injuries are due to slippery conditions.
1 out of 6 lost-time work injuries are from slips and falls.
Most Common Slip and Fall Safety Tips to Follow:
Working with Contaminants
It is advisable to use drip trays while working with liquids to prevent slippery on floors. You must use lids on containers and overspray while using hoses.
Keep Walking Surfaces Clean
You can reduce the chance of injury by keeping walking surfaces clear. An unobstructed path minimizes the potential for an individual to slip from an unexpected object and reduces the chance for a spill that can cause a fatal injury or death.
Use Proper Lighting
Proper lighting inside and outside your living space can help illuminate areas that may make you slip or fall. You can reduce the chance that you'll slip or fall by setting up the proper lighting. Be sure to properly lit all the rooms and walkways with natural or artificial light.
Wear Non-Slip Footwear
While working in wet or dusty environments, you must wear non-slip footwear. By doing so, you'll be able to prevent the potential of slips, trips or falls. Also, use anti-slip mats and covers to prevent the areas from becoming slippery.
Limit What You Carry
It is important to carry heavy items carefully. If you lose balance while carrying heavy items, you may begin to slip or fall.
Slow Down in Slippery Conditions
By moving faster in slippery conditions, you may face devastating injuries. It is advisable to slow down and take shorter steps in slippery conditions. This will help you maintain your balance while moving and prevent you from slips or falls.
Use Railing
Using railing will help you maintain traction. It is advisable to hold railings so that you'll not lose traction. It will help you to prevent slips or falls.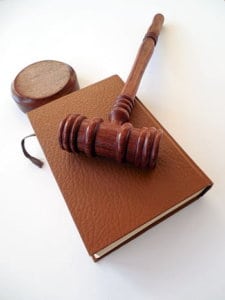 If you or your family member has suffered an injury due to slips and falls in Pittsburgh, you can get legal support.
Speak to a professional Pittsburgh attorney or lawyer! An experienced law firm will help you get the right settlement for your claim.