Many small and large businesses do not pay attention to their workers' safety. Workplaces must be safe for their employees. Employees have repeatedly raised concerns about Amazon's blatant disregard for safety standards, making it one of the nation's most flagrant offenders of OSHA regulations. OSHA issued a citation to an Amazon factory in 2016 for failing to report 26 injuries. Some industry organizations call for Amazon to face stiffer penalties and fines in light of recent safety rule violations and heat strokes in Amazon warehouses. This post guides how a law firm can help you if you got injured working for Amazon.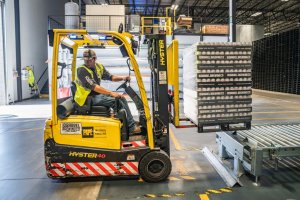 How Our Law Firm Can Help You
A job injury can be life-changing from the minute it occurs; a law firm's team is aware of this. For example, disclosing the damage to defending your rights or concealing it and hoping it will go away is a difficult option. Your concern may be that Amazon will fire you, and you will lose your group insurance in case of retaliation if you go against the company.
A Pittsburgh Personal Injury Law Firm Deals with Your Company's Insurance Provider
Injured workers in discussions are "risk" and "losses." You are referred to as a "loss" by your employer and insurance firm. The firm sees you as a risk because of your pending claim. Large corporations, like Amazon, rely on insurance providers to minimize risk and avoid financial losses at all costs. You need not deal with Amazon or the insurance firms on your own. The law firm representing you will take care of it all.
A Personal Injury Lawyer Takes Care of the Investigation
While the law firm looks into the matter, you may concentrate on getting better. With the help of a private attorney, industrial experts, and specialists in forensic engineering, law firms can help you construct a strong case for damages.
An Experienced Injury Lawyer Makes Sure You Don't Miss Any Deadlines
You may find it extremely simple to miss a deadline or a significant statute of limitations if you are unfamiliar with the applicable law. A law firm's attorneys, on the other hand, have been litigating workers' compensation and personal injury matters for many years. They are well-versed in all of the legal details that can make a significant difference in the outcome of a case.
A Personal Injury Law Firm Takes The Matter to Trial
While most workers' compensation and civil damage claims do not go to court, we need to deal with certain situations in court. You want a law company with the expertise, the means, and the proven record that you can put your trust in when filing a claim.
Contact an Amazon Injury Lawyer and Find a Solution
Kindly contact a work injury attorney at Pittsburgh Injury Lawyers, P.C. today to set up a free initial case examination if working for Amazon brought you injury. In many workplaces injury cases, the only difference between obtaining compensation and being left to foot the price is the initial course of action followed. Make the most of your free consultation with an attorney who has dealt with similar cases in the past.