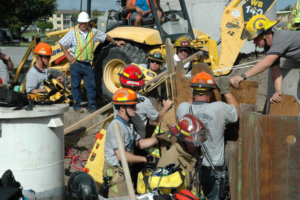 It's no secret that construction sites face numerous hazards. Approx. 4 out of every 100 workers have suffered injuries at their workplaces. Injuries at workplaces could be minor or major. A moment of negligence at construction sites can lead to fatal accidents.
Following Are The Most Common Types of Construction Injuries:
Falling from Heights
Falling, stumbling or slipping is one of the common injuries suffered by construction workers. It is the responsibility of an employer to ensure that the workplace is safe to work.
Burn Injuries
Burn injuries are among the most common workplace injuries. Construction sites carry a high risk of explosion and fires due to the presence of exposed wiring, leaking pipes, and flammable chemicals. And this can cause fatal injuries to workers.
Head Injuries
Traumatic brain injury as a result of head trauma is generally caused due to falling objects, improperly secured tools or slip and fall injuries. Lacerations, skull fractures, concussions etc. Head injuries can affect your personality.
Stress Injuries
These injuries are caused as a result of repetitive motion i.e. twisting, bending, and constant lifting that can result in life-changing implications.
Equipment Injuries
Equipment can be quite dangerous. It can cause numerous injuries. It is important to handle construction sites tool properly. All the equipment should be regularly inspected. Defected tools or equipment should be removed from use.
Vehicle Injuries
There are numerous vehicles used at construction sites. Forklifts and cranes are the most common vehicles causing a number of construction injuries. The majority of construction vehicles require some training to operate. So, it is advisable to operate forklifts after having the proper training. All the equipment at construction sites should be regularly inspected, maintained and repaired if required.
Loss of hearing
The loud noises of machinery equipment at construction sites can cause loss of hearing. If construction workers fail to wear earplugs while operating too loud equipment, they could affect their hearing. And if construction workers are struck by an object on the ear, it could cause partial or complete hearing loss.
Respiratory Diseases
Thousands of construction workers died from pneumoconiosis. This chronic disease damages the lungs. Asbestosis, Coal Workers' Black Lung, and Silicosis are the most common conditions that cause death in construction workers.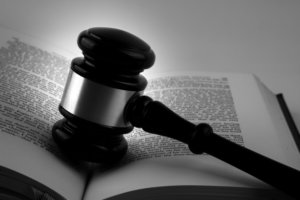 Did you or your loved one hurt at your workplace? You can get compensation for your physical suffering and lost wages. Workers' compensation is the only way to take legal action against your employer.
It is advisable to speak to a professional Pittsburgh lawyer, attorney or law firm to get the right compensation or settlement you deserve for your pain and suffering. An experienced personal injury lawyer will provide you with the best legal support and assistance.