People often wonder if it is really necessary to report a minor car accident to the police when you can just contact the insurance company or settle it with the other part. It doesn't matter if the accident is minor or major, reporting to the police is very necessary. Reporting to the police will save you from any struggle or hassle you might face with the insurance company.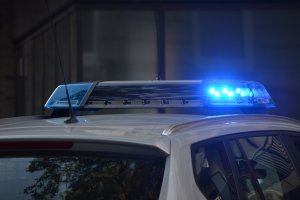 Sometimes you may not even witness any physical injury but over time you may start feeling pain in a certain area after the accident. Reporting the car accident to the police may also get you to have a health checkup and you will be able to seek compensation easily. The police report is beneficial because it provides documentation of the accident from the third party's point of view which can further help you if you are planning to sue the one who causes the accident. Personal injury attorneys at law firms will also want to have a copy of your police report when you are preparing to sue and seeking compensation.
The police report provides lots of necessary information that you may, as a victim, might not be able to provide due to the shock and extreme adrenaline surge after the accident. The police report usually contains:
Accurate location of the car accident.
Date and time when the accident occurred.
Degree of damage to the vehicles involved in the accident
Injuries sustained by the drivers, passengers, and others if involved
Statement of all the parties involved
The presence of a police report usually proves your claims and makes the case stronger which further allows you to get the rightful compensation easily with the help of your injury attorney. Having an official document police report is certainly always favorable as it is seen as being more accurate at face value in the opinion of everyone involved and a jury.
Pittsburgh Injury Lawyers, P.C:
At Pittsburgh Injury law firm, the team of Pittsburgh personal injury lawyers is highly experienced and skilled and they will help you with every kind of personal injury case including car accidents. They provide you with a free consultation and 24/7 support and attention that you will need. The attorneys will guide you throughout the case from the accident to the compensation, so you will have full knowledge about your case and won't be confused about anything.
Most people usually make the mistake of handling a car accident case with the insurance company and not filing a report or consulting with a lawyer. A Pittsburgh car accident lawyer will guide you through the legal process and give helpful suggestions so you can know your legal rights and obtain well-deserved compensation. If you or a loved one has been a victim of a car accident case and don't know what to do, click here to contact the lawyers at Pittsburgh Injury, P.C.