Introduction
When a health care practitioner or caregiver fails to offer proper treatment, fails to take the appropriate action, or provides inferior treatment, the patient suffers suffering, injury, or death, then this can be classified as medical malpractice.
A medical inaccuracy is usually the cause of malpractice or neglect. This could be in the areas of diagnostics, drug administration, patient care, therapy, and follow-up. Patients can seek reimbursement for any disadvantages they suffer as a consequence of inadequate treatment under medical malpractice legislation. Every year, between 15,000 to 19,000 medical negligence actions against doctors are filed in the United States, as per the Medical Malpractice Center.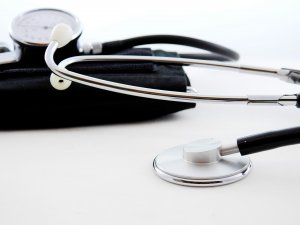 How Can You File a Medical Malpractice Case?
Individuals who have been hurt or wounded as a result of improper medical treatment or a medical provider's erroneous diagnosis seek medical malpractice cases. Before you initiate a medical malpractice lawsuit, you must first approach the physician or health doctor with whom you engage. Your goal is to figure out what went wrong and provide your doctor with enough information to figure out if it's something that can be fixed. When determining whether or not to launch a medical malpractice claim, it's critical to determine how much time you have to do so lawfully.
To get answers to all this, you should definitely consider meeting a medical malpractice lawyer or attorney at a reputed law firm. Experienced lawyers and attorneys will individually consider your case, your background history, and then determine how you should go about the whole thing, how much time it will take, and what should be the expected outcome.
The most difficult thing during this taxing time can be the selection of one among the many available law firms. If you have been through medical malpractice in Pittsburgh, you can definitely consider paying a visit to our very educated and experienced Pittsburgh medical malpractice lawyer.
Do pre-existing conditions affect med mal cases?
If you have an underlying ailment, you can still launch a medical malpractice case. Irrespective of the circumstances, the practitioner is still accountable for medical malpractice. You're at the doctor, with the exemption of normal physical exams, because you have a problem that prompted you to schedule an appointment. If patients with prior conditions were barred from suing for negligence, no one would be able to sue.
With what pre-existing conditions can you file a med mal case?
Any accident, disease, or medical condition that happened prior to the treatment in consideration is referred to as a preexisting condition. The following are examples of these conditions:
Physical or mental traumas, such as bone fractures, neurological damage, or emotional anguish, from a previously unconnected accident
Injuries that are healing or are not healing adequately
Blood problems, tachycardia, as well as cystic fibrosis are examples of congenital anomalies or genetic abnormalities.
Asthma, but also epilepsy are two medical diseases that are worsened or manifested by anxiety.
Pharmaceutical reactions Any accident, disease, or medical condition that happened prior to the treatment in consideration is referred to as a preexisting condition. The following are examples of these conditions:
Physical or mental traumas, such as bone fractures, neurological damage, or emotional anguish, from a previously unconnected accident
Injuries that are healing or are not healing adequately
Blood problems, tachycardia, as well as cystic fibrosis are examples of congenital anomalies or genetic abnormalities.
Asthma, but also epilepsy are two medical diseases that are worsened or manifested by anxiety.
Pharmaceutical reactions