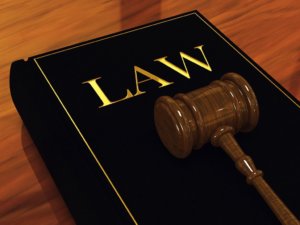 A personal injury affects the physical health and emotional health of a victim. In a personal injury claim, a victim claims that he/she has sustained an injury due to the wrongful act of another person. A court may award the appropriate compensation for the damages suffered as a result of personal injury.
Common Causes of Personal Injury
Auto Accidents
Bicycle Accidents
Slips and Falls
Medical Malpractice
Dog Bites
Work-Related Injuries
Fire and Burns
Crime and Abuse
Product-Related Injuries
Infliction of Emotional Distress
False Accusations
Wrongful Death
Common Personal Injuries Caused
Brain injuries
Spinal cord injuries
Loss of limbs
Broken bones
Depression
Internal injuries
Eye injuries
Deafness
Loss of mobility
Speech impairment
Personal injury lawyers are legal professionals who represent clients claiming physical or mental injuries due to negligence by another person, company, or organization. These lawyers practice in an area called tort law. Tort law is specialized in injuries, monetary or non-monetary damages. Personal injury lawyers handle various types of negligence cases that include car accidents, bicycle accidents, medical malpractice, wrongful death cases, and other types of negligence cases.
How Does Personal Injury Law Work?
Investigating Claims
Personal injury lawyers work on a contingency fee basis in which they only charge lawyer's fees after they have secured a settlement verdict.
Gathering Evidence
A personal injury lawyer may collect evidence to support the victim's claim. He/she may track down witnesses and get their statements. He/she may also retain evidence for the claim to help provide the maximum possible compensation. Evidence may include medical records, medical reports, medical bills employment documents, and employment reports.
Negotiating with Insurance Companies
Personal injury lawyers are expertise in negotiating with insurance companies. They check the policy details thoroughly and determine the amount of compensation that you'll receive based on your case. He/she may communicate communications with the insurance company and provide the appropriate settlement.
Sending Demand Letters
He/she may send a demand letter to an insurance company after investigating the claim. This demand letter includes the facts related to the accident and demands a certain amount of compensation for the injury caused by the victim.
Conducting Discovery
The victim's lawyer may conduct the discovery process. This includes sending questions to the victim to ask for certain information. It includes deposing parties, witnesses, and experts.
Representing Clients at Trial
If the case proceeds to trial, a lawyer or law firm provides representation in court. Personal injury lawyers are familiar with court procedures.
If you or your family member has sustained a personal injury due to someone else's negligence in Pittsburgh, ask for legal assistance. It is advisable to speak to an experienced Pittsburgh attorney or lawyer! A professional lawyer, attorney or law firm will help you get the right compensation for your pain and suffering.