When a person dies because of the fault, action, misconduct, negligence, or omission of another person, it becomes a case of wrongful death in the eyes of the law. Unfortunately, the deceased person cannot come back; thus, it is the survivors or other concerned people who can come in front and fight for justice. If things seem to be vague or clueless, it is best to get in touch with our specialist like Pittsburgh wrongful death lawyer at our firm Pittsburgh Injury Lawyers, P.C.
However, one may get some info in this regard in the subsequent paragraphs.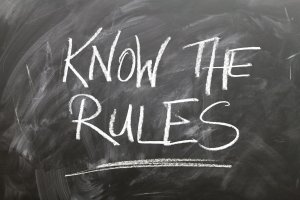 What are Wrongful Death Claims?
As mentioned earlier, these claims are filed by the near ones of the person who died because of the negligence of another individual. The usual claim is compensation for funeral expenses, loss of bread earner, no other immediate source of income, loss of companionship, and more. Our experienced lawyer will be in a better position to cover more grounds under this subject.
Some examples are death caused in situations like rash/ drunk driving of another person, not providing safety measures to workers, operating wrong body parts, lack of surgery skills, etc. Thus, it can cover umpteen aspects where a person dies due to the fault of another person. Avail of our free yet quality consultation at Pittsburgh Injury Lawyers, P.C. to know if you are eligible for such legal claims.
Who Can File Wrongful Death Claims?
Different states may have different laws because of varied inheritance statutes. However, the usual scenario is that the spouse, children, parents, and other close relatives can file such a suit. The essence here is that the person filing the lawsuit must have been affected adversely, especially in terms of money, companionship, mental state, income source, and other crucial parameters in the eyes of the law. It is better to contact our staff at Pittsburgh Injury Lawyers, P.C. having a decent success rate as Pittsburgh wrongful death lawyer providers superlatively.
What are The Essential Ingredients of Wrongful Death Claims?
If you are yet not ready to get our professional help, you may check for the following ingredients to know the eligibility.
Death of a human being
The death was caused due to intentional, negligent, or accidental behavior of another person.
The person filing the wrongful death claim is suffering emotionally and financially after the going away of the deceased.
The plaintiff falls in the inheritance or representative estate of the deceased.
Our experienced attorney will be in a better position to study your case and verify the presence of other ingredients.
How to Hire a Lawyer for Wrongful Death Claims?
Law requires fulfillment of essential ingredients of any crime or tort to gain success at the filing of the lawsuit and stepping ahead for claims. It may get complex for a layman to take the matter into their own hands. Thus, it becomes essential to get professional advice from competent lawyers like Pittsburgh Injury Lawyers, P.C. We provide free consultation from licensed, punctual, and keen attorneys.