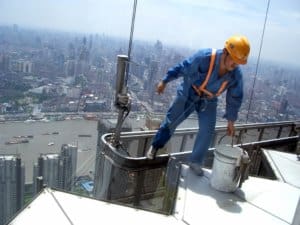 Worker's compensation is the state-mandated program consisting of compensation given by employers to employees who suffered job-related illness. There are numerous benefits of this compensation which include compensation for medical expenses, lost wages and much more. Today's workers' compensation program is complex.
History of Worker's Compensation in Pennsylvania
Georgia and Alabama passed the Employer Liability Act I in the year 1855. The other 26 states passed similar acts between 1855 and 1907. These acts allowed injured employees to get the compensation they deserve for their legal claim. Maryland was the first state to pass these worker's compensation programs in the year 1902 in the U.S. Workers' compensation program was earlier known as the workman's compensation.
Federal Worker's Compensation Laws
The US Longshore and Harbour Workers' Compensation (USL & H)
The Defence Base Act
The Outer Continental Shelf Lands Acts (OCSLA)
The Federal Coal Mine Health and Safety Act
Federal Liability Laws
The Federal Employers' Liability Act (FELA)
The Jones Act
The Migrant and Seasonal Agricultural Worker Protection Act (MSAWPA)
The goal of the worker's compensation program was to provide enough physical as well as financial support for sick workers. This program was also intended to reduce job-related injuries. It encourages employers to have a safe workplace for their employees. Today, the worker's compensation program has made great progress in the area of workers' safety. Employers have made huge efforts in maintaining safe and secure workplaces.
Most Common Benefits of Worker's Compensation in Pennsylvania
Medical Care
Workers' compensation offers medical care and support, which helps employees recover from work-related injuries. This program pays for 100% of all necessary medical treatment.
Death Benefits
When an employee suffers a work-related death, his/her family receives death benefits under the workers' compensation program.
Disability Benefits
Workers' compensation program offers temporary as well as permanent disability benefits. Payments are provided to workers if their wages are lost due to work-related injury. This program covers payments if the injury does not recover completely.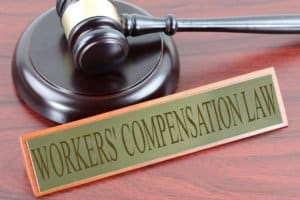 If you or your family member is injured at the workplace, an experienced lawyer or attorney will help you receive the right compensation for your claim. Legal attorneys or lawyers offer financial compensation to injured workers from their employers. It is important to speak to a professional Workers Compensation Lawyer to get the right compensation you deserve for your work-related injury or sickness. Don't wait to get the legal support!