Statistics reveal that thousands of people suffer injuries at work, on roads, and in other places every year. The victim has to bear ample expenses like medical treatments, loss of wages, mental harassment, and so on. Out of all those sufferers, some prefer filing an application for compensation, while others let the matter go into thin air. Such a 'let go' approach is primarily due to the misconception of excessive attorney fees.
If you also have been neglecting your legal rights, medical reimbursements, and other deserved rewards due to legal fee concerns, we are delighted to offer you free consultation from a certified Pittsburgh personal injury attorney.
Read on to know more about the fee structure lawyers outline for personal injury cases and more. You are likely to come across the following layouts for the fee of a legal consultant.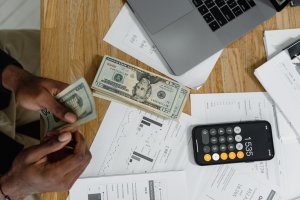 Fee as Per Fixed Standards
Also called a flat fee, the client only pays a fixed amount for every step implemented by the hired legal practitioner. You will not have to pay anything extra other than the specified legal fee under this category even for extra hours or jobs. Workmen's compensation and other cases of wages may get this type of fixed fee structure. Contact our experienced Pittsburgh personal injury attorney for further details herein.
Fee as Per Hourly System
Another very common approach is to charge a fee according to hours spent on a specific case or client. Our law firm Pittsburgh Injury Lawyers P.C. has a team of professional and experienced legal consultants to help you most holistically. Thus, you can get a diversified range of opinions from our specialists and pay per hour instead of paying a whopping fee in totality. Such a fee type allows comprehensive opinions without getting heavy on the pocket.
Fee After Winning or Settling the Case
Our attorneys are highly dedicated to rendering legal help so that the deserved party gets the maximum compensation or other legal reliefs. Thus, we never charge a fee until we get the verdict in your favor. Each member at Pittsburgh Injury Lawyers P.C. listens to everything carefully and channelizes best efforts to your maximum expectations. Avail of our free consultation and pay for the lawsuit only when we win it for you.
What Factors or Parameters Go Into Any Type of Fee Structure?
Understandably, every client wishes to know the splitting components of the fee he will be paying for a lawsuit. Law firms usually charge for their skills, attention to detail, expertise, experience, and other imperative input. These are pointed out below.
An in-depth investigation into the injury case
Precise and errorless paperwork, drafting, etc.
Collecting and studying every bit of evidence
Competitive and persuading arguments for trial
Calling and understanding witnesses from all angles
Paying court fees and postage on behalf of the client
Getting medical reports and scrutinizing the same
Pittsburgh Injury Lawyers P.C., however do not charge anything till you win. Contact us now for any type of personal injury case and free legal advice from the top lawyers.