Pittsburgh, a city celebrated for its robust industrial history, also boasts a rich culinary tradition that mirrors its diverse cultural fabric. The iconic pierogies and Primanti Bros sandwiches are culinary staples that capture the essence of Pittsburgh's hearty and unpretentious character. Yet, beyond these well-known dishes lies an array of lesser-known but equally delectable and culturally rich foods that beckon to be explored. At the crossroads of this culinary tapestry is Pittsburgh Injury Lawyers, P.C., a firm deeply rooted in the local milieu.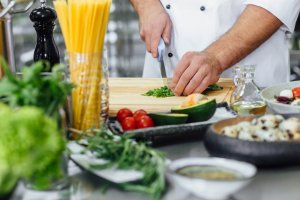 Historical Influence on Pittsburgh's Culinary Scene
Pittsburgh's culinary scene is a delicious testimony to its historical tapestry, significantly woven by waves of immigrants. The city's food landscape has been richly colored by Italian, German, Polish, and other immigrant communities, each contributing unique flavors and traditions. Over time, these culinary roots have not just stayed intact but have intertwined with contemporary tastes, leading to a lively food scene that honors the past while embracing the new. Today, Pittsburgh offers an eclectic menu of traditional dishes with modern twists, embodying a harmonious blend of old and new, and narrating the city's historical and cultural journey through every bite.
Modern-Day Culinary Landscape
Pittsburgh's food scene is currently experiencing a renaissance, thanks to an influx of new culinary talents and eateries that are adding fresh flavors to the city's gastronomic landscape. This modern-day culinary evolution has welcomed a variety of international cuisines, including Italian, Mediterranean, and Asian, further diversifying the local food scene. Noteworthy modern eateries are not only tantalizing taste buds but also contributing significantly to the local community. Their innovative menus not only offer a culinary adventure to residents and visitors alike but also foster a culture of inclusivity and community engagement. Through their creative endeavors, these contemporary dining establishments are helping to script a new, exciting chapter in Pittsburgh's rich culinary narrative.
Burnt Almond Torte
A delightful dessert from Prantl's Bakery, known for its light, airy cake and crunchy sugared almonds.
Challah French Toast, Katsu Chicken & Waffles
Available at The Warren, these menu items offer a fusion of classic and unique flavors.
Barbecue from Manny's BBQ
Known for smoky and succulent ribs, pulled pork, and brisket, all drenched in a choice of tangy or spicy barbecue sauce.
Wings from Quaker Steak & Lube
Famous wings with a variety of sauces ranging from mild to fiery hot, served at PNC Park.
Gourmet Burgers from BRGR
Offers a selection of gourmet burgers with inventive creations like the "Garden Burger" or the "Black and Gold Burger."
Sausage Sandwich from Federal Street Sausage
Delicious sausages are served on a fresh bun with a variety of condiments, perfect for enjoying during a game at PNC Park.
Loaded Nachos from The Burgh Nachos stand
A plate of loaded nachos topped with melted cheese, jalapeños, salsa, sour cream, and a choice of grilled chicken or pulled pork.
Elevated Ballpark Favorites from Rivertowne Brewing Hall of Fame Club
Offers a diverse menu featuring gourmet hot dogs, creative sliders, and specialty sandwiches with craft beer from Rivertowne Brewing Company.
Traditional American Fare at Butcher & The Rye
Offers rustic bread, mac and cheese, roasted chicken, and hanger steak in a setting reminiscent of early 20th-century America.
Vegetarian Dishes at The Zenith
A unique spot offering a combination of a restaurant, antique store, and art gallery with dishes like onion soup, white bean burger, tofu spinach lasagna, and portobello stew.
Conclusion
Pittsburgh's culinary journey, from its traditional favorites to the modern, eclectic eateries, mirrors the city's rich cultural tapestry. The evolution of its food scene is not only a gastronomic delight but a narrative of its diverse heritage. Pittsburgh Injury Lawyers, P.C. remains committed to fostering this vibrant culinary community, providing legal support that helps ensure a safe and thriving food culture. We invite readers to immerse themselves in the culinary delights of Pittsburgh, supporting local eateries and food-centric events. Each meal and event here is an opportunity to celebrate and contribute to the ongoing narrative of a city brimming with flavors waiting to be discovered.