Pittsburgh is a well-known city located in western Pennsylvania at the junction of three rivers. People across the globe appreciate this city for its historical sites yet contemporary living. The Carnegie Museum of Natural History, the Carnegie Museum of Art, and the Phipps Conservatory and Botanical Gardens are some of the primary attractions that are sure to cast a magic spell on all viewers. However, the leading highlight of Pittsburgh is its steel industry which is why Pittsburgh is also known as the Steel City. Even the economic growth of this place depends largely on this industry only. Thus, it becomes utterly crucial to delve into such an influential industry.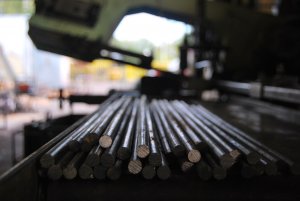 Let's unfurl the interesting history of Pittsburgh's steel industry.
While tracing the origin of the steel industry here, we often come across the mention of a legend namely Andrew Carnegie from the 19th century. It was Andrew who established Edgar Thomson Works mills in 1875 where his mills were gaining immense popularity for producing high-quality steel affordably. This is when Pittsburgh started its journey of being a steel city.
Henry Clay Frick is another person behind making Pittsburgh the steel city; he was the grandson of Western Pennsylvania whiskey distillers. His contribution was significant because of his business of turning coal into coke which is one of the key elements to manufacture steel. Thus, he added to the steel business in Pittsburgh by providing raw materials for steelmaking.
Things went off the charts when both these men came together. Andrew and Frick not only established a steel company together but also influenced the merger of several other steel companies in the name of United States Steel Corp.
A Downhill in Pittsburgh's Steel Manufacturing
It is never a smooth road; there will always be bumps, especially on the way to success. The same happened with Pittsburgh's steel fame also. America's labor union movement brought up some issues leading to the Homestead Steel Strike and the armed conflict of the Battle of Homestead. Things became somewhat unsteady ever since, and Pittsburgh had to see a downfall in the steel-making business. However, the city has picked up itself through other domains like sports, medicine, culture, and research. Andrew's generous donations have given Pittsburgh some of the world-renowned sites like The Carnegie Library, Carnegie Museums of Pittsburgh, and Carnegie Institute of Technology.
Today, this city is also known as the city of bridges for having 446 bridges. From being the origin of steel manufacturing to being the steel-related business place for more than three hundred firms, Pittsburgh indeed has come a long way. The city and its people keep coming up with efforts to revive the unbeatable steel productivity as was done by Andrew and Frick.
Besides all these informative pieces about Pittsburgh's steel industry, if you want to know about your legal rights here, reach out to our certified Pittsburgh personal injury attorney at Pittsburgh Injury Lawyers P.C. We believe firmly in No Fees Unless We Win. As a dedicated law firm, we always aspire to offer the sincerest opinions on plenty of matters about personal injury to each client. Contact us for further details!