Pittsburgh Injury Lawyers, P.C.
Whenever somebody else's improper behavior, carelessness, or deliberate act causes harm, personal injury law, also known as tort law, allows an affected person to seek compensation. A successful personal injury claim might result from a variety of factors but bear in mind that an injury does not automatically suggest legal liability. Let's look at a few of the most common personal injury situations.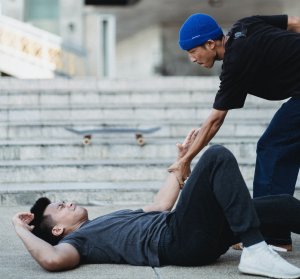 Personal Injury Cases: The Most Common Categories
Have you or a family member experienced one of these typical situations that resulted in significant or lasting injuries? If this is really the circumstance, you also might want to consider exploring legal action depending on the circumstances of your situation:
Whenever a physician or other public healthcare practitioner gives medication that falls short of the proper medical quality of practice and a patient is injured in the process, a medical malpractice claim may be filed. It's important to realize, however, that a poor treatment outcome does not inevitably imply misbehavior.
An irresponsible driver may usually be held legally and fully responsible for injuries incurred in a car accident. In the dozen or so no-fault states, where drivers must collect from their own insurers unless they are gravely wounded, there are a few exceptions.
Malpractice in the Medical Field
Medical experts make blunders from time to time. Many patients may be eligible for compensation if their acts or inaction result in significant harm or death. In these situations, talking with a personal injury lawyer is advantageous.
In most circumstances, occupational injuries in the United States are covered under workers' compensation, but, in other cases, they may fall under maritime law or necessitate alternative avenues to complete reimbursement. If you work in particular areas, such as transport or shipping, your complaint may be handled by a different court system.
It's a legal word that relates to a person's legal liability. Dangerous and defective objects can cause severe harm in the home, in public places, and at work. Incorrect warnings and operator manuals can also cause injuries. Dangerous pharmaceuticals, food, consumer items, and children's products are examples of harmful products, as are defective auto components and medical equipment, as well as poisonous materials and chemicals. Individuals, corporations, or government bodies can be held liable if they sold, created, produced, or promoted a harmful or defective product.
Taking the Corrective Action
It's essential to comprehend your legal rights and alternatives if you've suffered one of these frequent forms of personal injuries. You may have a basis for a personal injury case against some other party, and you may be authorized to pay more money than their insurance company is willing to pay. This is why, even if you just have a few questions, it is often a nice way to talk with a personal injury law firm.
That most of these frequent personal injury claims include specific sorts of bodily harm. We urge you to explore the accompanying infographic to learn more about the most prevalent forms of personal injuries and the sorts of compensation you may be entitled to. Each of these types of catastrophic injuries might result in a lawsuit seeking compensation for medical bills, lost earnings, and permanent disability.
Make sure to contact Pittsburgh Injury Lawyers, P.C. to speak with each of our personal injury attorneys if you have any more questions about personal injury law or would like a free case review to see if you have a basis for a claim.