Attorney for Car Accidents in Pittsburgh
As a local, you should be knowledgeable of any local rules that might also impact your potential to recover from a car accident.
One of the most crucial things for drivers to understand is the difference between limited tort and full tort coverage, as well as how different coverage types affect your ability to seek compensation.
Many states have made significant modifications to their vehicle insurance rules in order to lower the large number of lawsuits stemming from car accidents. The state has approved legislation requiring all drivers to obtain personal injury protection insurance, which pays for medical expenses for injured drivers independently of who is at blame.
This rule is intended to minimize the number of pain-and-suffering lawsuits, which will help insurers save money. As a result, insurance firms now provide full tort or restricted tort coverage, which impacts a person's capacity to sue for damages in court.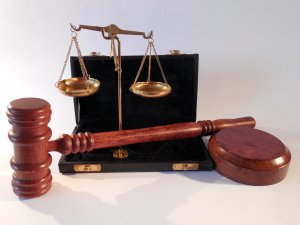 Therefore, can you obtain full tort or limited tort coverage?
The Difference between Full Tort and Limited Tort
Full Tort
Whenever you choose full tort, you may expect to pay a higher premium for your insurance, but you retain the right to sue another person if you are wounded in a vehicle accident and suffer long-term consequences.
Let's put this into practice. Assume you're driving through a green light. Suddenly, you're slammed from behind by a car that ran a red light. Clearly, you are not to blame for this mishap.
You feel relatively well right after the accident — a bit sore the next day, but not too horrible. After a few weeks, you start getting migraines. It becomes clear after seeing your doctor that your headaches are a direct effect of the accident.
You end up suing for pain and suffering after six months of incapacitating migraines and many days off work.
If you employ full tort, you have the legal right to do so. For unpaid medical expenditures, property damage, lost earnings, and pain and suffering, you have the right to sue in court. The short version is that full tort is more expensive, but it allows you to sue for long-term pain and suffering if you are wounded in a car accident that was not your fault.
Limited Tort
If you consent to limited tort, you give up the right to sue for pain and suffering if you are in a crash caused by someone else.
Limited tort insurance is less expensive, with annual premiums. The negative is that if you choose this alternative, you will no longer be able to make a claim for long-term injuries caused by an accident.
Examine the scenario outlined above. You cannot sue the driver of the automobile that collided with you until you begin to get headaches and incur expenses for doctor's appointments and medicines, or you lose income owing to being unable to work. All expenses incurred as a consequence of your injury will be your responsibility.
You will save money on insurance premiums if you choose limited tort, but you will lose your opportunity to sue the other motorist.
What is a Personal Injury Attorney's Role in My Case?
Whether you or a family one has been hurt in an auto accident, our skilled team of personal injury professionals can clarify any concerns you might well have regarding your possible rights for recovering justice for your damage and losses. For a recommendation, reach our company at Pittsburgh Car Accident Attorney online or by phone right now.