Introduction
If you have been involved in a car accident and have suffered major injuries, you may not be capable of covering your hospital expenses or replacing your lost earnings on your own. You need reasonable compensation to assist you and get your life back in order, whether you share the responsibility for the accident or not.
After a vehicle accident, you might be pondering when to call a lawyer. Always remember that you have the option of seeking legal advice at any moment.
Car Accidents in Pittsburgh
In Pittsburgh, car accidents are among the top causes of mortality. A car accident can be distressing. Following a vehicle accident, you will be faced with a slew of bills. Serious injuries have a ripple effect across the family. Every year, over 40,000 individuals are killed in car accidents.
Therefore, it's critical to hire a seasoned legal team as it can assist your family in the aftermath of a disaster.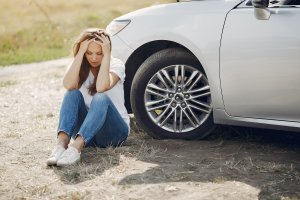 When Should You Hire an Attorney After a Car Accident?
Consulting a car crash attorney to represent you after a vehicle accident ensures that you receive expert assistance from a person familiar with the applicable laws and administrative regulations that may apply to your situation. A lawyer can help you decide whether or not to pursue legal action against the at-fault motorist.
A lawyer can also tell you whether there is any unique exclusion to the limitation period and file a case on your side. They'll also be able to minimize any potential defenses and organize your evidence for court. Lawyers handle everything, from obtaining an insurance payout to litigating a personal injury claim. When you've been in a vehicle accident, the very last thing you need to do is take on the lawsuit on your own.
Car Accident Lawyer Pittsburgh
If you have been injured in an automobile accident and need legal assistance, contact Pittsburgh Injury Lawyers P.C. right away. Their legal team can assist you with a variety of compensation claims involving vehicle accidents.
Furthermore, they provide a wide range of services to their customers. One of them is a free consultation. They don't ever charge per hour and never charge a fee until they win your case. They are well-versed in all subjects pertaining to civil lawsuits. They make every effort to make the legal proceedings as comfortable as possible from the start.
Conclusion
On the roadways, a variety of vehicle accidents take place, and the victims either wind up rushing around local police or clinics. Most individuals just try to acquire a complaint from vehicle insurance companies, which is only partially successful if the client is unaware of the restrictions. For submitting claims relating to vehicle accidents, each country has its own set of laws.