Medical malpractice happens when a healthcare provider deviates from the acceptable standard of care, injuring the patient as a result. Medical professionals must generally piece the material together into a cohesive tale to establish a medical negligence lawsuit. For example, medical experts may testify about the recognized level of care, how the healthcare practitioner departed from this standard, how the departure resulted in damages, and what these damages are.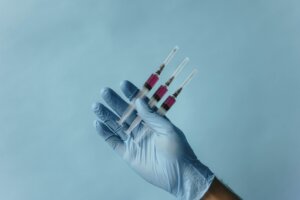 Quality of the Case
The accuracy, dependability, and breadth of the facts are valuable if the testifying expert is exact, thorough, educated, and up to date. An expert witness may make or break a case, and evidence based on this expertise should be unassailable or difficult to question if at all possible. Choosing a reviewer should be done with caution, as payment for these reviews is usually required. A preliminary case screening is frequently required of plaintiffs. This cost varies depending on the extent of the health accounts, the difficulty of the suit, and the expert's specialty.
Suits are often of higher quality when a secondary medical practitioner has screened them. It is helpful when many specialists do the same evaluation of medical records. It is essential to establish a connection with medical specialists. They will be working on these cases before the trial to ensure higher quality. This would allow for future advantages as well as present improvements. When evaluations of medical records do not validate each other, these relationships will aid in understanding.
Cases with Potential Complications
Complications may occur when individuals receive therapy for concerns that have been discussed with their physician. Not every physical body reacts in the same manner to the same treatment. As a result, each medical malpractice case is distinct. If any of the following conditions occur, potential difficulties may arise:
• There Was No Deviation From the Standard of Care.
Numerous claims are made for patient negligence while the doctor operated within regular medical care and conducted the same operations on other patients in the same way. Recovery is improbable if a family initiates a medical malpractice claim based on this information. It cannot be proved that the health care practitioner acted outside of prescribed boundaries. The burden of justifying the violation is on the plaintiff. In the absence of this evidence, a judge or jury should rule in favor of the defendant.
• There is No Causal Relationship.
A medical malpractice case does not emerge simply because a patient is hurt.
The plaintiff must be able to demonstrate how specific acts or omissions resulted in the damage.
• Lack of Damages Support
In some situations of medical malpractice, the plaintiff may be able to effectively claim that the medical professional did diverge from the standard of care. However, they may not have been hurt as a result of the divergence. In other cases, the patient's damages may be compensated by existing insurance plans, such as health insurance and workers' compensation, eliminating the need for a personal injury lawsuit to make the sufferer whole.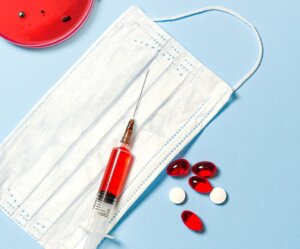 • Case Analysis
Individuals who think that the treatment of a medical practitioner resulted in medical negligence may desire to consult with a medical malpractice attorney. Just as the victim would want to assess possible attorneys, lawyers will want to assess the case's merits. For various reasons, potential attorneys assigned to the case may decline to represent the victim. For example, suppose the case involves very complicated facts and medical. In that case, the lawyer's task may be more complex and costly if numerous expert witnesses are necessary. Some situations get more complicated when numerous health care providers are involved since it can be difficult to distinguish their activities, and each doctor may represent a different side in the case.
Lawyers may be less likely to become involved in a case if defense medical experts are expected to include physicians who provided follow-up care, as their credibility is generally more significant than that of a plaintiff-hired expert. A lawyer may refuse to accept a case if the damages are low concerning the cost of defending the case.
What Compensation Is Awarded in Medical Malpractice Cases?
A patient who has been harmed or the family of a patient who has died may be granted compensation for the injury caused by a negligent medical practitioner, hospital, or other parties. These damages are meant to recompense the sufferer for their losses and may include:
Medical Expenses:
They may include hospital stays, doctor visits, physical therapy, prescription medicines, assistive equipment, and any past and future costs incurred due to your accident.
Lost Income and Lost Earnings Potential:
If you cannot work due to your accident, you may be entitled to compensation for lost wages. In addition, if you are unable to earn the same amount of money as before your accident, you may be entitled to compensation for decreased earning ability.
Loss of Alliance:
Surviving family members may be compensated for the loss of assistance, companionship, and other advantages provided by a family connection.
Other Damages:
Other damages, such as loss of enjoyment of life, disfigurement, and punitive damages, could be awarded to you (intended to punish severe negligence or recklessness).
A malpractice lawyer can perform well only when he is knowledgeable in both medicine and law. In addition, a lawyer can help in the following aspects:
• In a free case review, he can assist you in determining if you have a compensation claim.
• Gather and assess evidence to back up your point.
• Determine the entire extent of your short- and long-term losses.
• Find out who is responsible for your losses.
• Explain your legal rights clearly and keep you updated throughout the procedure.
• Manage a complicated legal procedure
• Work hard to get the best outcome
Medical malpractice lawsuits are usually challenging to prove. Often, the aggrieved party may hire a lawyer to oversee the compensation negotiations. For example, you or a family member has poorly been harmed due to the negligence of a doctor, nurse, or hospital. In that case, you should contact a lawyer to help you with your case. If you wonder where you can get that legal help in Pittsburgh, contact Pittsburgh Injury Lawyers for a free consultation.