Car accidents may occur anytime and in any location—day or night, large metropolis or small hamlet. Pittsburgh seems to be especially prone to deadly car accidents. This article by Pittsburgh personal injury lawyers will provide you with a detailed analysis and statistics of car accidents occurring in Pittsburgh.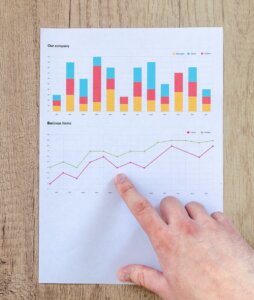 In 2018, there were 1,103 fatalities from motor vehicle accidents in Pennsylvania alone, making it the state with the most significant number of car accident fatalities in the Northeast. Pittsburgh had the highest number of reported accidents in Pennsylvania in 2019. In terms of traffic fatalities, Allegheny County was second only to Philadelphia County. There are specific areas in each town or city where car accidents occur more often than usual; therefore, it is essential to be cautious while driving in these areas in Pittsburgh:
1. Parking Area
It's hardly surprising that car accidents are common in parking lots. There is a steady stream of people going to and from the shop and vehicles driving into and out of parking spaces. Although some of these collisions are simple "fender benders," parking lot collisions may result in severe injury or death. According to research, a significant proportion of drivers in parking lots are distracted, increasing the risk of a crash.
In Pennsylvania, there were 154 fatal pedestrian accidents in 2019. Moreover, although pedestrians are involved in just 3.3 percent of accidents, they account for 14.5 percent of deaths.
2. Communities in the Neighborhood
According to a Progressive Insurance survey, 52 percent of car accidents occur within a 5-mile radius of the driver's residence. Over 30,000 accidents occurred on Pennsylvania's local roadways in 2019. This may happen for a variety of reasons. With the widespread use of mobile phones and other portable gadgets, there is a greater risk of distraction in general. Some think that since drivers feel more at ease in their area, they pay less attention to their surroundings.
It is likely that there are more children playing or individuals participating in typical activities such as walking, jogging, or biking in communities. Finally, since drivers go to and from work daily, many accidents may occur close to home.
3. Rush Hour Communications
It seems to reason that there are more automobile accidents in Pittsburgh when more cars are on the roads and highways. When you commute home between 3 and 6 p.m., your odds of getting involved in a car accident are statistically more significant. It is due to more than just an increase in the number of vehicles on Pittsburgh's roads; aggressive and distracted driving also play a role in rush hour accidents.
A Sight of Five Years of Little Change in Pittsburgh:
Looking over the past five years of accidents in the Pittsburgh metro region, you'll see that our area's variation has been less than.4% and is not precisely going lower.
A total number of crashes:
2015 – 12665, or 10 percent of the entire state population
2016 – 12858 or 9.9 percent of the total state population.
2017 – 12470, or 9.7 percent of the whole state population
2018 – 12369, or 9.6 percent of the entire state population
2019 – 12225, or 9.8 percent of the entire state population
Furthermore, from 2015 to 2020, Pittsburgh increased from 3.5 percent to 4.9 percent of Pennsylvania's traffic-related fatalities.
Factors Contributing to Pittsburgh Car Accidents and Deaths:
While looking at the specifics, here are a few things to keep in mind:
Most fatal incidents occur in densely populated regions with numerous junctions, such as Pittsburgh.
The leading cause of deadly vehicle accidents is speed. According to the 2019 Pennsylvania Crash Facts & Statistics Report, speeding caused 29,978 collisions and 385 deaths in 2019.
The second most frequent factor linked with fatal automobile accidents was drunk driving. In 2019, alcohol was the reason for 8,180 accidents and 141 deaths.
Another major cause of deadly vehicle accidents is distracted driving. According to the Pennsylvania Crash Facts & Statistics Reports we examined, distracted driving refers to any activity that may divert a person's attention away from the main job of driving. Texting, eating, grooming, chatting to passengers, and other distractions are examples of distracted driving.
Holidays such as Christmas, Halloween, the Fourth of July, and Memorial Day may be particularly hazardous for drivers.
What to Do Following a Car Accident:
Were you recently involved in a car crash? Here's what car accident lawyers recommend you do right away following an accident:
To report the accident, dial 911.
DO NOT apologize or blame anybody.
Inform everyone on the scene of the situation.
Keep a record of the crash's specifics.
Seek medical attention.
Do not provide any information to the insurance companies.
Engage the services of an experienced car accident attorney.
Why Should You Hire a Lawyer?
Hiring an expert car accident lawyer or seeking the help of an expert law firm will ensure that you get the most out of your case and that your legal rights are protected. Don't be concerned about missed work, medical expenses, or dealing with insurance agencies. Our Pittsburgh car accident lawyers handle every element of your case, including gathering evidence and navigating the complicated claims procedure and perplexing paperwork.
Are you Unable to Work? How Do You Handle Expenses?
Car accident victims often find themselves with mounting medical costs when their injuries make it difficult for them to work. The resulting financial turmoil may be daunting, making it tempting to accept a hasty, low-ball settlement. It's not a good idea. Our Pittsburgh car accident attorneys will establish who is to blame for your injuries and fight for the most significant amount of compensation allowed by law.
Are You Suffering from Pain and Misery?
A vehicle accident may drastically alter your life in an instance. But how can you put a monetary value on the pain and misery that affects your quality of life? You need the services of a Pittsburgh car accident attorney who is well-versed in Pennsylvania law. You will also need a lawyer and legal team that will serve you and your families with respect, compassion, and care during this stressful and challenging period in your life.
Do You Have to Deal with Insurance Companies?
Do you believe the insurance provider is on your side? Don't be duped! Insurance companies exist to earn a profit, which may include rejecting your claim or giving you a low-ball compensation. Here's our recommendation: Don't say anything or sign anything with the insurance company. First, contact an attorney to level the playing field. The experienced Pittsburgh car accident lawyers can be a great help in this case.